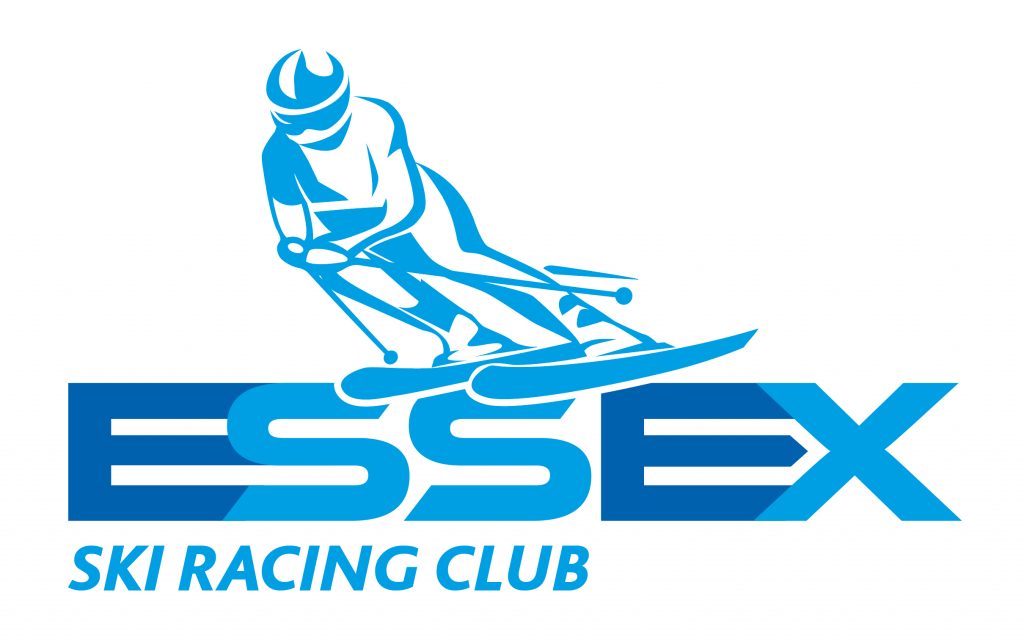 Once you have followed the information given on the Essex Membership Information page, this page will give you all the basics that you need to know, to have a successful and fun career in ski racing:
---
Attending Race Training:
In order to ensure that you can get the best out of your training session, it is suggested that you arrive 10-15 minutes before the session starts. Upon arrival, please check in with reception and then get your kit on, if you don't have your own equipment, then the slope can lend you equipment for the session. 
As well as ensuring you come wearing long sleeves and full length bottoms and full finger gloves, it is also recommended that you bring a water bottle for the duration of the session. 
---
Entering Races:
To enter a race, you have three different levels, depending on the race. Below is a summary of how to enter, but of course, any member of the committee will be happy to help. 
ERSA have also published some good advice for new racers. http://www.ersa.co.uk/key_points_for_new_racers
Different races and how to enter each type:
Type of race: Club Races
Entry level races held at Brentwood Ski Slope on a Saturday afternoon. These are designed to teach athletes how a race day runs, yet fiercely competitive by our top athletes.
How to enter:
No prior entry required, just turn up to our normal session as long as you're a paid member of the club.
---
Type of race: Regional Races
Entry level races that are run around the region at different slopes. Generally speaking all within two hours traveling distance from the Brentwood Ski and Snowboard Centre.  Normally arrive around 8am and finish approximately 3pm. Consist of individual runs in the morning and dual slalom in the afternoon.
How to enter:
Entry for the regional races needs to be completed on the website before the deadline, normally mid way through the week before. Instructions can be found on the website on the step by step process.
ERSA regional races: http://www.ersa.co.uk/online_registration
LSERSA regional races: http://www.lsersa.org/races.html
---
Type of race: National Races
These are the next level of races for our athletes. They are open for the following age groups; U10, U12, U14, U16, U18, U21, Seniors and Masters. U10 and U12 will not be seeded nationally for these races. They vary in location up and down the country. Club nationals are the place to start, building up to GBR races and then Championship races. 
How to enter:
Entry deadlines can vary from race to race for national races. Information and invites for each of the races can be found here:
To enter these races, you will need to be a registered athlete with Snowsport England and then enter each race through this website:
https://entries.snowsportengland.org.uk
---
Purchasing Club Clothing:
We have a range of club clothing that is available for all our paid members and parents/carers. We actively encourage all our athletes to wear the club clothing during both training sessions and races to help show their support of the club. 
Clothing is available from Birds of Dereham. Below is the link to the club page:
---
Equipment Recommendations:
Purchasing ski equipment can be a costly experience, so getting the right equipment at the right stage is really helpful and cost effective. Before you purchase any equipment, we strongly recommend you discuss any purchases with the coaches and also other parents as they may have second hand equipment at discounted rates. 
If you have no equipment and are just starting ski racing?
Below are the things that we would recommend you purchase first:
If you have been skiing for a while and are looking to invest in equipment?
Below are a list of equipment we would recommend you purchasing next:
---
Ski Servicing Recommendations:
New to ski servicing?
Below is a minimum list of equipment that is needed to help tune and extend the life of the skis you have purchased:
Looking to invest further in ski servicing?
All the above are available from ski racing specific retailers such as Ski Bartlett and Ski Racing Supplies. As a member of the ESRC, a Club discount is applied to certain products.